Profiles, long and round products of the steel industry
Railway wheels, axles
Rims, brake discs
Reeds
Wire and sheet coils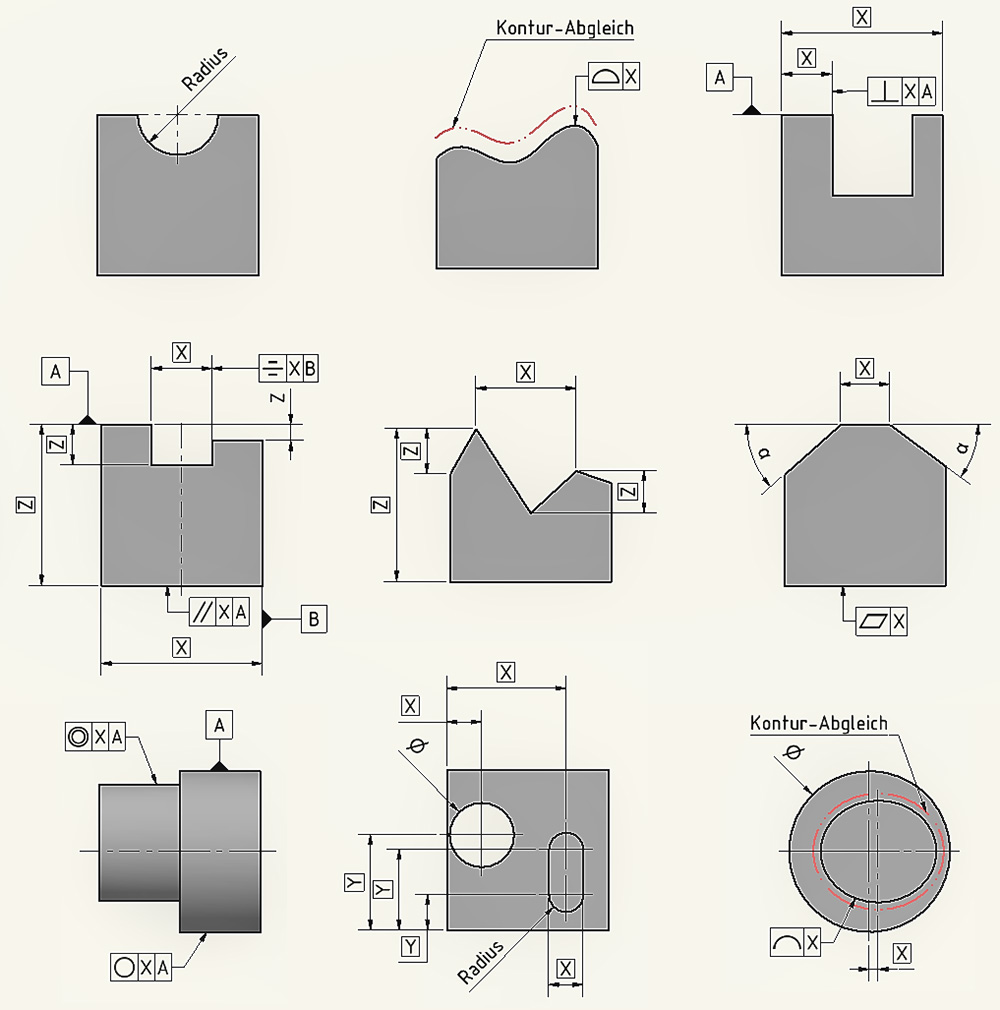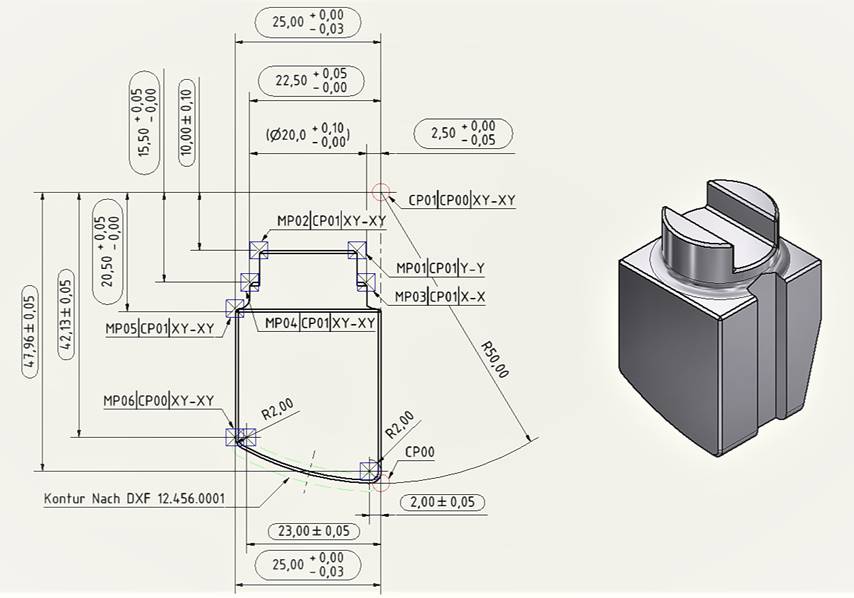 Software for creating test programs using DXF contours SysfoDXFViewer. The following PC software is used to create and manage test programs. A specified DXF contour of the component to be measured is created and saved in a common CAD program (e.g. AutoCad, Solid Edge). The DXF is loaded by the software SysfoDXFViewer and displayed on the screen. The operator can then scroll through the individual lines of the DXF drawing and assign various measuring and center points. A direct transfer of the line end or center points into the measuring or center points is possible. 35 measuring points and 5 center points are available as standard. After completion of the settings, the set values including all test relevant data are saved. For documentation purposes, the set values and test procedures can be output and printed as a PDF document. The data can be displayed, changed and managed at any time with the software SysfoDXFViewer.