Billet slab detection "steel industry"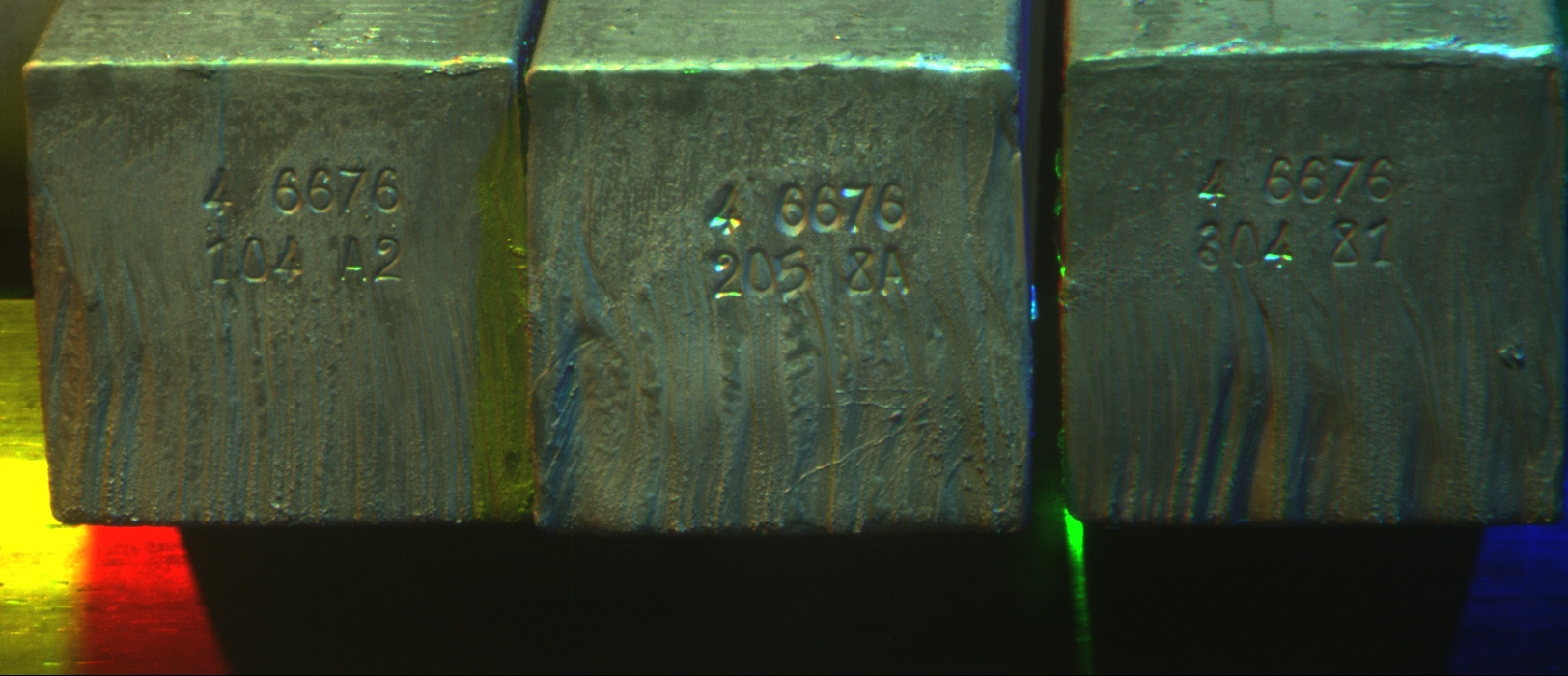 Embossing on railway tracks (rolling mill)
The specified target data during operation, installation location and time, train frequency and speed are stored for this material and batch identification. The readout takes place at a very high speed and at a temperature of approx. 900°C. The data are stored in a memory.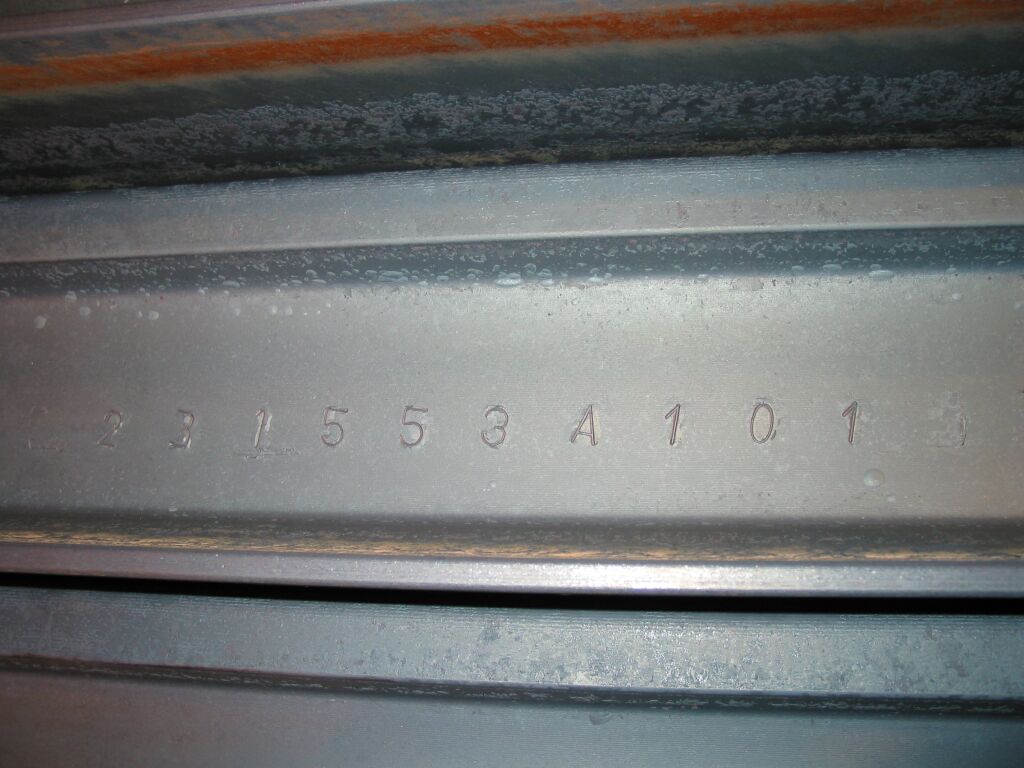 Needle / dot marking - seamless rolled ring (ring rolling mill)
The marking takes place directly after rolling at a temperature of approx. 900°C. Seamless rolled rings are often safety components such as wheel tyres for rail traffic. After quenching and tempering of the ring, the marking is used for automatic identification during measurement, hardness testing and mechanical processing. These test values are transferred to the test certificate/tool certificate.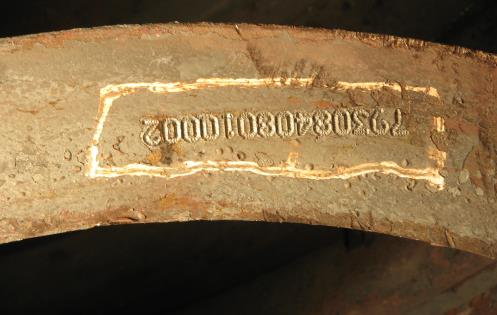 handwriting recognition
Manual markings, such as color markings with a brush, can also be read.

Ink stamps
With uneven ink application